Aujourd'hui j'ai reçu un super colis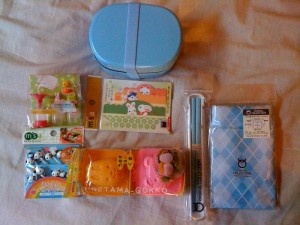 Je dois avouer que j'ai frétillé de plaisir et d'enthousiasme en ouvrant ma boîte aux lettres.
En effet un colis m'attendait en exhibant un gros scotch rouge avec des caractères japonais imprimés en blanc. Je savais ce que c'était : ma commande de chez Bento and Co.
Voilà le matériel parfait pour préparer de super déjeuners. Bien entendu je vous tiendrai au courant des préparations. ;)
Bento and Co.
Livraison en 2 semaines au tarif économique. Service parfait, produits emballés avec du papier journal de là bas et des bulles. On voit qu'on en a pris soin !
Aucun soucis durant le voyage entre le Japon et ici, tout est en excellent état. Ce site d'E-Commerce est sympathique même si on peut lui reprocher une présentation pas très claire des produits (grandes photos dans le catalogue ce qui empêche un peu la lisibilité des caractéristiques). Enfin c'est complètement subjectif. :)
Le site comporte aussi un blog très sympa.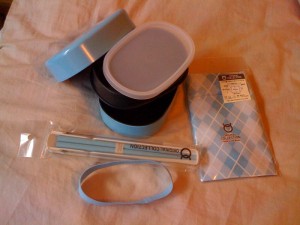 En attendant voici une petite vidéo sympathique